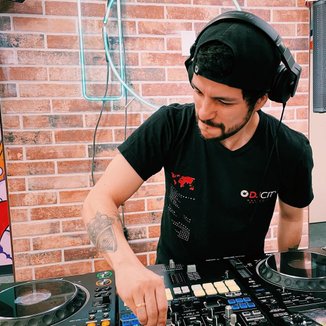 BIOGRAPHY
VLATZ is a Colombian born American musician, songwriter, DJ, music producer, photographer and filmmaker. He is a content creator and collaborator for DJcity, DJcity Latino and Beatsource. VLATZ hosts his own show "Fiesta Latina" on SiriusXM, channel 13 Pitbull's Globalization, Mon-7pm PST/10pm EST. He runs his own independent record label Urantia Records and produces two original podcasts, La Conversación & Vlatz Radio. He is the CEO of Guayaba Media, a video production company. He is the editor in chief for Music Junkie TV, a music news portal he created in 2016.
VLATZ started to study music at a young age in the Youth Symphony Orchestra of Colombia, where he begin playing classical piano. Later he moved to Los Angeles, California, and attended the Musicians Institute, in Hollywood, Los Angeles Music Academy, Santa Monica, and Los Angeles City College where he studied percussion and drums.
He has performed in Colombia, United States and Mexico including places like the iconic Kia Forum (Los Angeles), Rolling Stone Bar (Hollywood), Echo Place (Los Angeles), Bulevard3 (Los Angeles), The Room (Los Angeles), Circus Disco (Los Angeles), Hollywood Hotel (Los Angeles), La Cita (Los Angeles), Catch One (Los Angeles), Sevilla (Long Beach), Matrix Nightclub & Lounge (Santa Barbara), Moshulu (Philadelphia), Janis (CDMX), RPM Records (Bogota), Museum of Contemporary Art (Bogota), La Villa (Bogota), among others.
VLATZ has been a guest artist on several records like "Fiesta Latina" with known Colombian DJ and producer Thombs, DJ Mag and Jeremy, alternative alternative pop artist Jesiah (USA), From Inside (USA), Alejandro Montesinos (Spain) and Laura Torres (Colombia).
He currently lives in Los Angeles and is producing his new record material.